Made with SuperFabric®
Patented SuperFabric® in ALTAI® shoes. Guaranteed superior performance.
ALTAI® shoes are made with our patented SuperFabric® for superior performance.
SuperFabric® is created by infusing tiny but tough guard plates into a piece of fabric. The small gaps between these guard plates allow the fabric to remain flexible. This armour-grade toughness coupled with flexibility and an array of colours and patterns has set SuperFabric® apart from its competitors in material science.
SuperFabric® Features
Effective Protection
SuperFabric® is specially designed for anything from extreme applications to rugged daily use. Military apparel, mountaineering gear and rugged back packs are just a few of the numerous applications of SuperFabric®.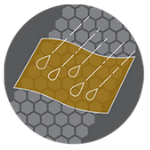 Water Repellence
The surface tension of the SuperFabric® guard plates paired with water repellent treated base fabric offers excellent water resistance.
Breathability
The small gaps between the guard plates on SuperFabric® allow a healthy circulation of air through the material for maximum breathability. This is an important quality to have in footwear, especially for prolonged and rigorous outdoor use.
SuperFabric® Features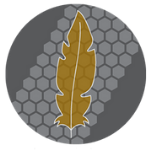 Lightweight
SuperFabric® is also a very lightweight material that allows for flexible fitting.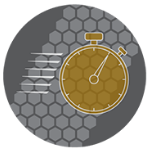 Quick Drying
SuperFabric® is able to dry 10 times quicker than untreated leather.
Stain Resistant
The guard plates on SuperFabric® are highly resistant to stains such as mud and dirt, which makes it very easy to clean.